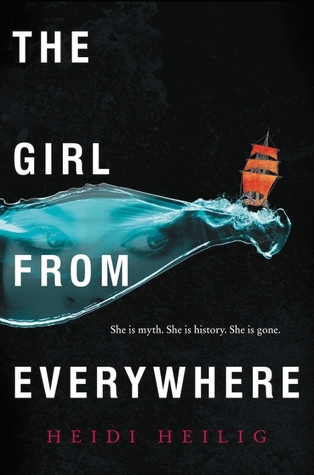 Nix's life began in Honolulu in 1868. Since then she has traveled to mythic Scandinavia, a land from the tales of One Thousand and One Nights, modern-day New York City, and many more places both real and imagined. As long as he has a map, Nix's father can sail his ship, The Temptation, to any place, any time. But now he's uncovered the one map he's always sought—1868 Honolulu, before Nix's mother died in childbirth. Nix's life—her entire existence—is at stake. No one knows what will happen if her father changes the past. It could erase Nix's future, her dreams, her adventures . . . her connection with the charming Persian thief, Kash, who's been part of their crew for two years. If Nix helps her father reunite with the love of his life, it will cost her her own.
Title: The Girl From Everywhere
Author: Heidi Heilig
Publisher: Greenwillow Books
Published: 16th February 2016
Rating: A trillion stars
A massive thank-you to the lovely Heidi herself who sent me the ARC!
"It was the kind of August day that hinted at monsoons and the year was 1774, though not for very much longer."
These types of reviews are so incredibly difficult. There is so much you want to say about this book, yet you can't. It's even worse when the book in question, like this one, is beyond amazing.
When I entered Heidi's book, I had no idea what to expect. But truthfully? THE GIRL FROM EVERYWHERE blew me away. I was like a plastic bag caught in an F5 tornado, sucked in and whirled around and around. This book has everything and more.
Nix is a thoroughly enjoyable character and I adore her! Throughout the book she faces such hard choices and I applaud Heidi for making her feel so real. There were many times while reading where I choked up or my heart clenched in pain for her. There's also the incredibly sexy Kashmir who stole my heart and promptly ran away with it. And another guy that I won't name right now. Let's call him B.
This book is magical and I wish I could tell you guys all about it. After you've finished you'll have a burning desire to visit Hawaii, warning you right now!
"This wasn't a fairy tale."
How about a feel for this book in pictures since I can't use more words?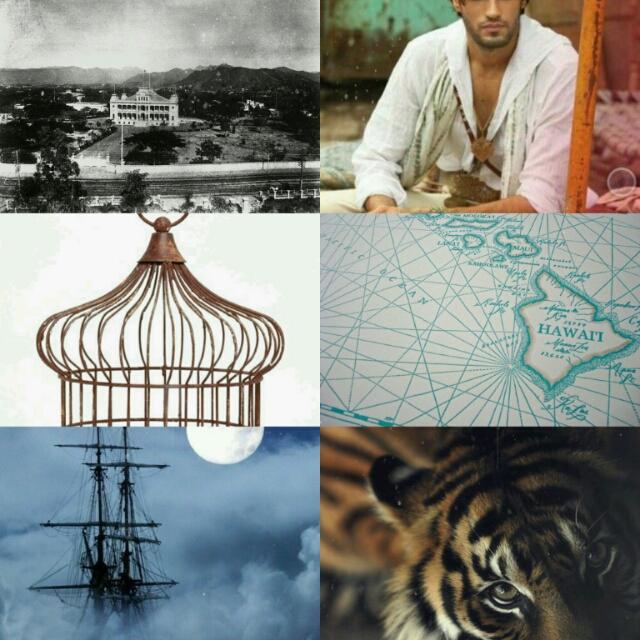 Yes, they all make an appearance. And this is only a very small fraction of what appears in this glorious book.
So! Five gigantic hearts to this book. It's one to watch, that's for sure. Easily one of my most favorite reads this year. Heidi has crafted a masterpiece and I am very anxiously awaiting book 2.
Full review to come nearer to publication date. Aka gushing. A lot of gushing.