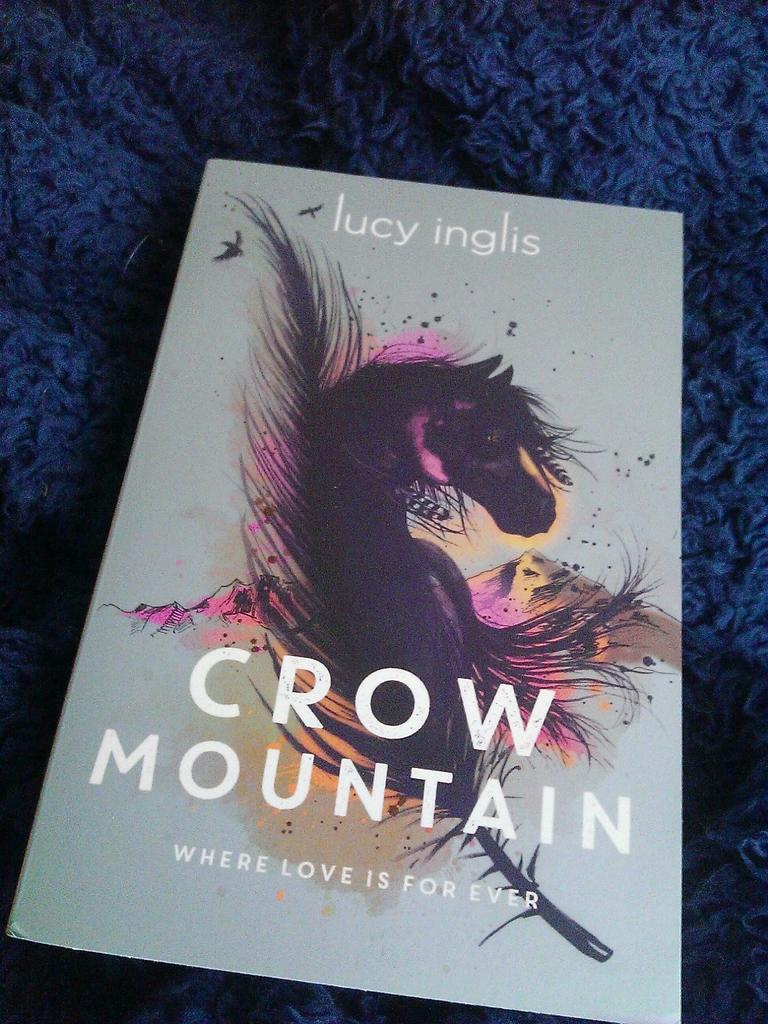 CROW MOUNTAIN by Lucy Inglis
While on holiday in Montana, Hope meets local boy Cal Crow, a ranch hand. Caught in a freak accident, the two of them take shelter in a mountain cabin where Hope makes a strange discovery. More than a hundred years earlier, another English girl met a similar fate. Her rescuer: a horse-trader called Nate.

In this wild place, both girls learn what it means to survive and to fall in love, neither knowing that their fates are intimately entwined.
Isn't that cover BEAUTIFUL?! I may have stroked it once or twice when it came out of the packaging. Thank you to Chicken House Books who sent me the copy to review! I think I'll be taking this baby on holiday with me to read. After how amazing CITY OF HALVES was, this is going to be a stunning book as well. I can feel it.
So, I'll be announcing my co-blogger tomorrow. I'm really rather excited to introduce you to who will be joining me in bookish adventures! Hopefully next month I shall be back in business with constant updates and reviews. Things are rough right now. Gah.